We at Seville Dental Aesthetics take our legacy seriously. When we say we offer affordable Kansas City dental care, we make it possible for our patients to get the high-quality care they need without burning a hole through their pockets. We accept several payment methods and offer flexible payment schemes so that our patients know that their health comes first. We make things possible for you because we want you to have the best oral health that you can have.
With Seville Dental Aesthetics, you can forget the notion that top-notch dental care is also expensive.
Everyone deserves quality dental care!
We accept the following payment options:
Affordable Kansas City Dental Care is made possible by Care Credit, a finance company that allows you to pay for your procedure in installment plans. You can ask for a 6-month, 12-month, 18-month, and even a 24-month plan. We can help you get approved for a monthly payment plan so that you don't have to pay for your dental procedure in one go. Click here to find out more.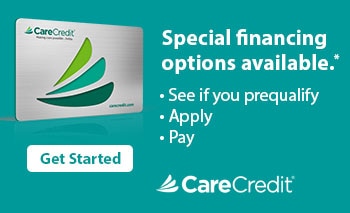 Lending Point is a good option for those who have average to bad credit. While it does consider your credit history, it also looks at your debt-to-income ratio and job history. As such, it is a good option for dental care.
In-Office Dental Plan
If neither Care Credit nor Lending Point appeals to you, you might be interested in our in-house dental plan. In our bid to provide affordable Kansas City dental care, we offer you Seville Club Dental Discount Plan.
Our Premium Plan eliminates claim forms, deductibles, and pre-determinations. You get high-quality dental care from our offices with no third-party insurance company involved in your care. This gives you the dental care you need without waiting for your insurance company's approval.
We believe that the best dental treatment is decided between the patient and the dentist. As such, we made our plan to be as transparent as they can be. Our membership fees are as follows:
$372
each additional person would be $276.
The plan includes 2 cleanings per year, all x-rays, exams, and 20% off
of any treatment or additional cleanings.